How to Develope a Successful Business Intelligence (BI) Strategy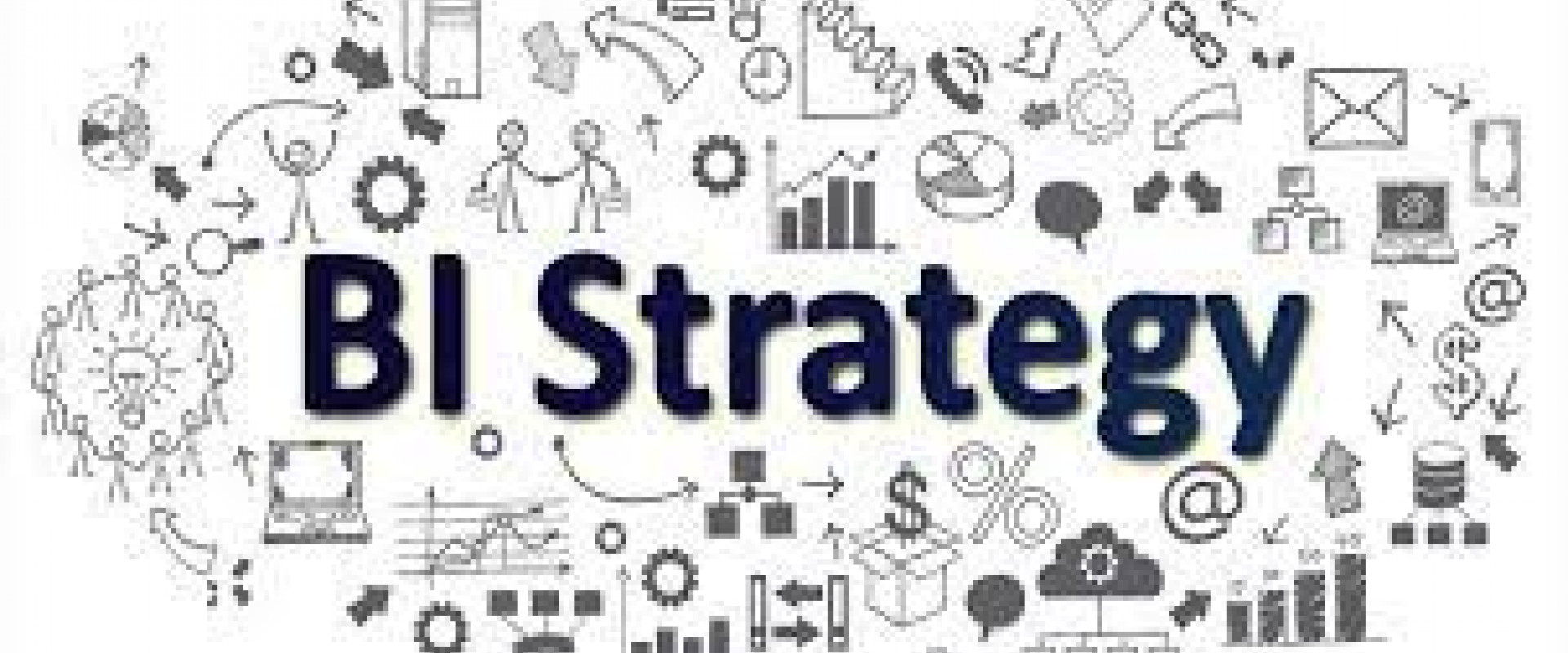 Every organization has goals and plans for how to reach them. To determine which actions to take and what approach to choose, they gather the needed data. Because we can't deny that the insights it provides are powerful tools for organizations on the road to success.
So, lots of companies started to implement BI strategy as they consider it an opportunity to increase profitability, optimize internal processes, discover new revenues, identify market trends, and detect business problems through the effective decision making and data analysis.
Starting such an approach requires preparation. Let's discover how to develop a business intelligence strategy.
Before jumping straight to the strategy, let's define the term. It appeared in the 1950s as a technology called decision support systems. Over the next decades, these systems turned into a comprehensive tool mainly due to the increase in the amount of data that companies can collect on their internal processes and their customers (the rise of the internet and computer usage accelerated this process).
Additionally, it became cheaper to store data in larger quantities. Companies received access to endless sets of data (internet usage records, social media activity, etc). BI aims to find patterns and trends among all this data.
Business Intelligence revenue in software is projected to reach US$23,258.94m this year.
Here are a few explanations that we consider relevant. To put it simply, BI is about delivering relevant information to the right people at the right moment to achieve better decisions in a faster way. To perform this, BI has methods to collect unstructured data and convert it into information to improve business decisions.
BI may include:
Performance management

Predictive modeling

Analytics

Data mining, etc.
BI exploits the data your business generates in all of its activities. Then it analyzes and visualizes this data to understand it and get valuable insights to make your business evolve by making better decisions. Basically, by collecting, structuring, and analyzing, BI converts raw data into meaningful information.
The reason companies invest in BI is data analysis. No matter how companies process their data, the insights from analytics reports affect all company's processes. These two terms are often mixed up. BI uses past and present data to inform current decisions, while business analytics uses past data to explain current data and predict what will happen in the future. BI uses different analytics methods, including:
Data mining

 (or discovery) includes automated analysis of large sets of data to find patterns.

Text analytics

 combs through textual (unstructured) data (e-book or research paper) to find patterns. This can be used for linguistic analysis or sentiment analysis on social media or online customer feedback, etc.

Business analytics

 draws connections between data and companies that use it to predict future trends, and reveal unknown inefficiencies in their systems.
Consider business intelligence if your company suffers from:
Underperforming employees

Loss of customers

Wasted resources and time

Under/overstocking

You produce tons of data but don't know how to use it
The data-driven decisions can help your company by:
Tracking performance

Optimizing operations

Foreseeing trends

Planning approach to increase profit

Analyzing customer behavior

Analyzing competitors data

Discovering problems and their solutions
Other benefits are broken down in the following sections.
As we've already mentioned, BI helps to gain insights from your data to make smarter business decisions. For instance, graphics and charts in dashboards don't give a visual representation of your business performance. Visualization makes it easier to read and understand data, observe trends, and see things that are going well and the parts that need improvement.
Business intelligence uses financial, and operations data to generate accurate reports, visual representations (charts or graphs), or written information. In this way, every stakeholder (especially business owners) is every of every little change within the company.
BI analyzes an industry, markets, competitors, your strengths and weaknesses, and define trends. Be the first one who knows the future trends and uses opportunities.
Every industry suffers from its own risks. It can be cyber threats, data leaks, etc. BI allows organizations to uncover, identify, and reduce them in the most efficient way. For instance, with BI fintech institutions create secure intelligence platforms, and reduce fraud and cyber-attacks that were possible in a harder and longer way.
If you run a business, you might think that implementing BI would come at a great cost and therefore be a luxury investment. But we can assure you that the gained insights will not only help to make smarter business decisions but also improve performance or reduce costs by spotting areas where money might be saved, so as a result increases your revenue. Moreover, there are BI tools that cost little or are even free of charge (e.g. Google Data Studio), so the budget question won't be an issue.
Most of the business data is easily accessible. There's no need to code, perform data mining, or hire experts. The data can be exported from where it is stored (e.g. Excel) via the BI tool within a few minutes. Then you need to crunch the numbers and analyze and visualize the data to start taking advantage of BI.
Once the data is visualized through dashboards, there is no need to spend time trying to make sense of the data, as the idea is that these reports will control your business activity.
Its life cycle includes several important stages:
Direction — determining the direction of development and goals

Collection — gathering data and information from all relevant sources

Processing — transforming raw data into a format, ready for analysis

Analysis — interpreting the processed data

Dissemination — communicating the newly-found insights to people
The business intelligence strategy is considered as some kind of a roadmap that aims to help businesses measure their performance and strengthen it with architecture and solutions. Here are a few steps to follow when building a business intelligence implementation plan.
To obtain the full potential of business intelligence and take your organization to the next level, you need to define simple questions:
Where you are at this moment?

What do you want to achieve?

What's possible to achieve?
An efficient business intelligence implementation strategy will enable your business to grow, so, as an owner, be ready to answer some questions:
Machine learning — what, when, and why it will happen?

Predictive analytics — what may happen?

Descriptive analytics — what happened? What's happening now?
Strategy for business intelligence starts with a plan. There are many phases to implementing BI in any organization, so the project roadmap should contain the why, what, who, when, and how the implementation is going to happen. No matter which project management approach you use (agile, waterfall, etc) it is a smart decision to communicate when milestones and tasks of the project are completed.
A roadmap is the outlook of the milestones and deliverables in chronological order. The point is that it helps every employee to stay on the same page, so be aware of what's been done and what's coming up, and enable them to adapt to changes.
The other thing to do before implementing a business intelligence plan into your company is to set the terms and define the meaning of BI with all your stakeholders. As lots of employees are involved in the data processing, make sure that everyone is on the same page and has a mutual perception of what business intelligence development strategy is.
At this stage, you need to define the problem and think of the business goal you are going to reach with the help of the BI development strategy. Setting the plans helps you determine further parameters for BI, such as:
What data sources will be used?

What is the business analytics you want to keep an eye on?

What metrics can improve your performance and strategy?

What are KPIs and evaluation metrics that define tasks as accomplished?
Selecting the tools for BI infrastructure usually depends on the industry, the size of the company, and your business needs. To understand what tool you need, it's worth composing a requirement list for your business intelligence system and performing market research.
The BI market offers a number of tools that are available both as embedded versions and cloud-based (Software-as-a-Service) technologies. Some of the most used BI tools are Google Data Studio, PowerBI, Tabulae, Looker, Charito, Periscope Data, etc.
It is a short project to verify tech concepts by proposing numerous simplified features, validating assumptions, testing the product's functionality, and ensuring the concept is implementable or vice versa. Also, it helps to find the source data and where there can be some transformation to secure massive amounts of data while the end-users will get access to it.
Business intelligence strategy and roadmap can't exist without people. The best way to create a team is to gather experts from different departments of your company who give specific insights, have a different vision, and make architectural, technical, and strategic decisions. Usually, there are five main roles:
Head of BI 

— the person with business and technological skills, who generates insights and drives BI implementation.

BI engineer 

— the person who designs, builds, implements, and sets BI systems (the most common technologies used are SQL, MySQL, AWS Redshift, HBase, BigSQL, Oracle, Apache Spark & Hadoop, SSIS, SSAS, Pentaho, Tableau, Power BI, etc.).

Business analyst

 — the person who provides the rest of the team with expertise in data validation, processing, and visualization, and the person who transforms the analytics into actionable insights.

Data Scientist 

— the person who uses analytics, statistics tools, and machine learning to pull out actionable value from big data.
If you don't have an in-house expert team, there is always an option to hire a vendor who will offer solutions that best suits your business needs.
The Benefits of Outsourcing BI
Cost and time savings

Fresh, independent view from outside of the company

Expertise and professionalism

Focus on core processes while the BI team performs its job

Accuracy and scalability
Doesn't matter whether you are a small business or a large enterprise, you will enjoy the benefits of implementing BI. Partner with a reliable vendor to manage the business data and take advantage of the valuable insights it brings.
So, BI is the practice of analyzing the data your company generates to produce actionable insights that drive business decision-making. It may sound simple in theory, but it required lots of computer processing power, coding knowledge, and advanced statistical skills. 
Relevant Blogs:
Data Fabric: What Is It and Why Do You Need It?
Getting Started With Apache Cassandra
What Is a Data Reliability Engineer, and Do You Really Need One?