Security Operations Center Trends for 2023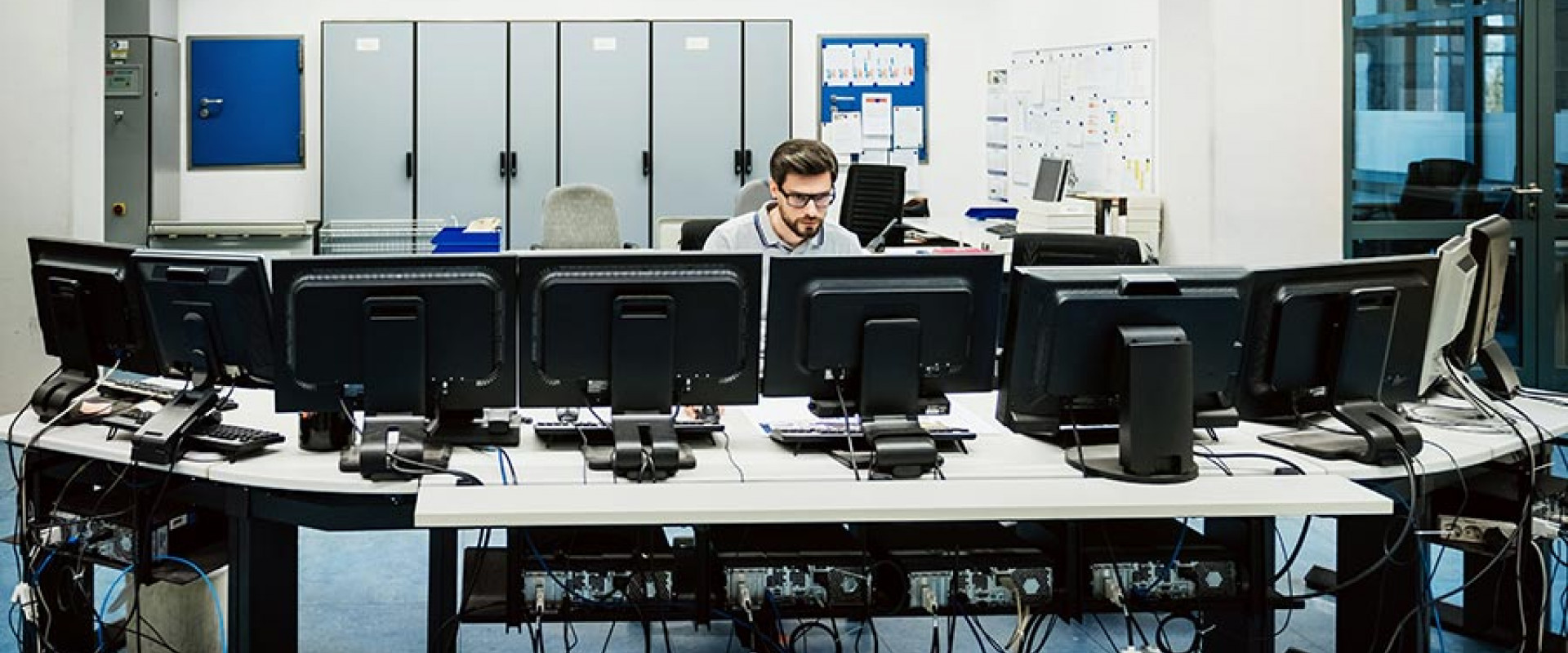 SOCs are an essential component of an organization's security infrastructure, responsible for monitoring, detecting, and responding to cyber threats.
What Is a Security Operations Center and What Does It Do?
A Security Operations Center (SOC) includes the people, processes, and technology responsible for monitoring, analyzing, and maintaining the security of an organization's IT systems. 
The SOC acts as a hub that collects data from an organization's networks, servers, endpoints, and other digital assets and uses automated and manual processes to detect cybersecurity threats, prioritize potential cybersecurity incidents, and effectively respond.
The SOC has several reactive activities and responsibilities, including network monitoring, anomaly detection, prevention of common cyber risks, and threat detection, which uses threat intelligence to assess the source, impact, and severity of each cybersecurity incident.
On the proactive side, the SOC handles incident response and remediation when security incidents are discovered and also conducts proactive threat hunting to find undiscovered threats in the environment. The SOC is also typically responsible for generating compliance reports to meet industry and government regulations.
The SOC team is also responsible for operating, managing, and maintaining the Security Operations Center as an organizational resource. This includes developing a comprehensive strategy and plan and creating processes to support center operations. The team also evaluates, implements, and operates tools, devices, and applications and oversees integration, maintenance, and updates.
Security Operations Center Benefits
There are several benefits to having a Security Operations Center (SOC) within an organization:
Improved Security Posture:

 A SOC helps to improve an organization's security posture by continuously monitoring for security threats and vulnerabilities and taking appropriate action to address them. This can help prevent security incidents and protect the organization's assets.

Enhanced Visibility:

 A SOC provides a centralized view of the organization's security posture, allowing security professionals to easily see what is happening across the organization's networks, systems, and applications.

Improved Response Time: 

A SOC enables organizations to respond more quickly to security incidents and threats, as it provides a dedicated team of security professionals who are trained to handle these types of events.

Better Coordination:

 A SOC can coordinate the organization's overall security efforts, including the implementation and maintenance of security policies and procedures, the deployment of security technologies, and the training of personnel on security best practices.

Improved Compliance:

 A SOC can help organizations to meet regulatory and compliance requirements by providing a structured and documented approach to security management.
Security Operations Center Trends for 2023
SecOps Process Automation
Most organizations have invested in varying degrees of automation for their SOC operations. In fact, studies show that 90% of organizations have invested in security automation for SOC operations.
Many organizations invest in XDR solutions that provide automation and AI capabilities. These solutions augment existing AI implementations and automate many of the manual tasks security analysts currently perform in organizations.
The Use of Managed Detection and Response (MDR) Is Mainstream
Given the rapid advancement of security technologies, organizations are finding it difficult to acquire, deploy, and train in-house teams to operate them. As a result, research by ESG shows that 85% of organizations are now using managed security services. A common choice is managed detection and response (MDR), which allows organizations to deploy advanced endpoint security systems and manage them via a remote SOC with outsourced security experts. 
Use of the MITRE ATT&CK Framework
Most organizations today use the MITRE ATT&CK framework for their security operations and reference architecture. For example, a recent study found that 89% of organizations use the MITRE ATT&CK framework for various security operations use cases, from understanding cyber attacker strategies, techniques, and procedures to guiding SOC maturity assessments.
Organizations primarily use the MITRE ATT&CK framework to deliver contextual threat intelligence to improve prioritization, root cause analysis, and response and increase SOC maturity.
Securing Cloud Initiatives
Whether migrating previously on-premise assets to the cloud or building a cloud-first strategy, every organization needs to have a cloud strategy. Spending on public cloud services is estimated at $494.7 billion per annum and is growing rapidly.
It is clear that cloud usage will increase in the future. Therefore, it is important to have security tools and strategies that can scale accordingly. To take advantage of cloud services, SOC teams must address evolving cloud security challenges, now and in the future.
Open Architecture and Analytics
To improve operational and security efficiency and integrate data from multiple security tools, SOCs need a next-generation SIEM or security analytics and operations platform architecture (SOAPA). In addition, SOCs require an open architecture that combines SIEM, User and Entity Behavior Analysis (UEBA), and SOAR capabilities.
Next-generation SIEM platforms provide a unified interface to collect data from layered analytics tools, so analysts can visualize logs and networks without switching from one interface to another.
Threat Hunting Powered by Machine Learning
To facilitate investigations and improve their ability to detect and respond to threats, next-generation SOCs are already using ML-based tools. According to ESG research, more than half (52%) already make some use of machine learning. In addition, 20% are piloting ML projects, and 18% plan or are interested in deploying ML for threat detection and response.
Conclusion
In conclusion, security operations centers (SOCs) are an essential component of an organization's security infrastructure, responsible for monitoring, detecting, and responding to cyber threats. 
The trend towards cloud-based and remote work models has increased the importance of SOCs, as they allow organizations to maintain visibility and control over their security posture even when their employees are working remotely. Other trends in SOCs include the use of artificial intelligence and machine learning to automate and improve threat detection and response and the use of MDR services. Organizations should stay abreast of the latest trends and best practices in SOC management to stay ahead of the curve.
We Provide consulting, implementation, and management services on DevOps, DevSecOps, Cloud, Automated Ops, Microservices, Infrastructure, and Security
Services offered by us: https://www.zippyops.com/services
Our Products: https://www.zippyops.com/products
Our Solutions: https://www.zippyops.com/solutions
For Demo, videos check out YouTube Playlist: https://www.youtube.com/watch?v=4FYvPooN_Tg&list=PLCJ3JpanNyCfXlHahZhYgJH9-rV6ouPro
If this seems interesting, please email us at [email protected] for a call.
Relevant Blogs: